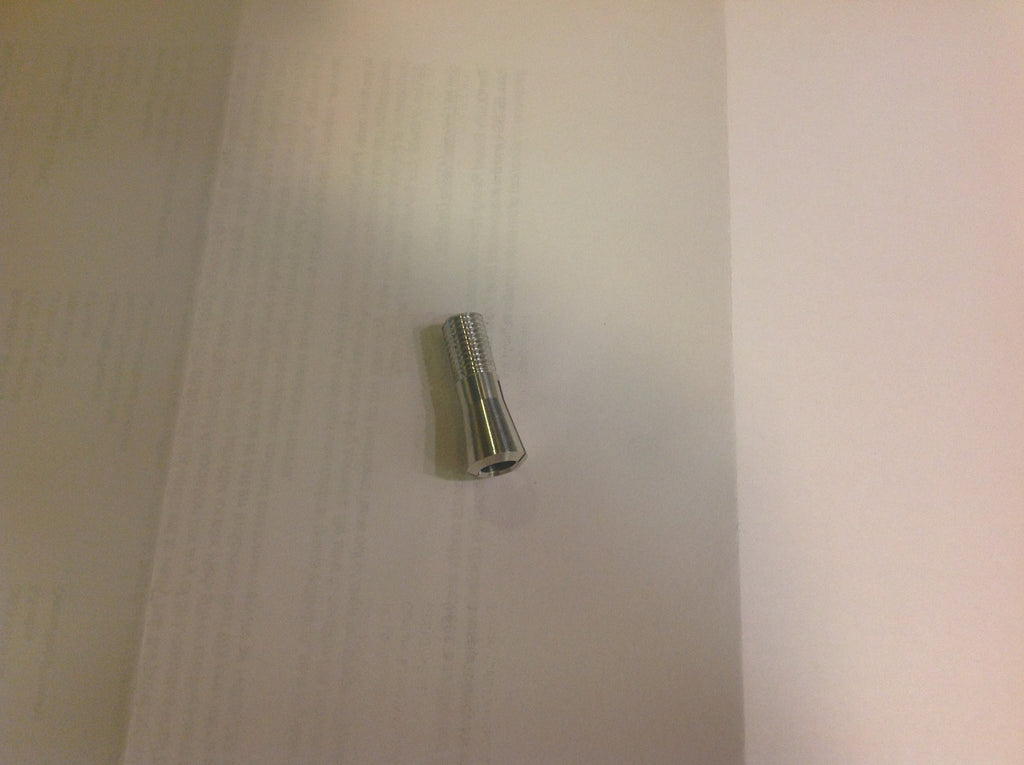 Flyer orifice parts
These are the parts used for both the Woolee Winder and the standard flyers. The tapered collet goes inside the flyer, and grips the flyer shaft. The orifice nut is knurled, it's the piece you tighten down with your fingers & has the delta orifice.
Note: if you're replacing either part due to damaged threads, usually both pieces need replacement.
Free Standard US Shipping!